About Fun Rocket
Fun Rocket is an advanced customizable fun bot written in JavaScript using the Discord.JS library. Fun Rocket has plenty of features that will help keep your community entertained. With a fantastic uptime, this bot won't let you down.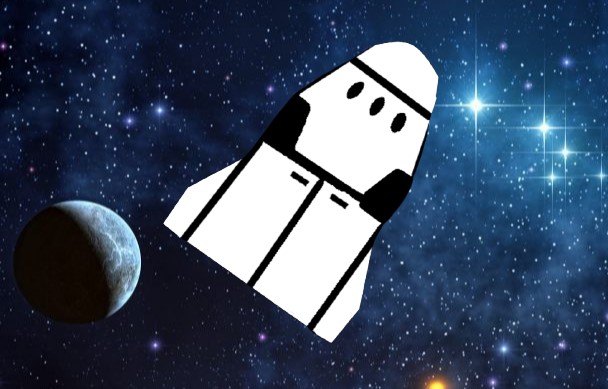 Features:
Easy to use. Invite Fun Rocket to your server, run the help command, and you're good to go. It's so easy that Wumpus could do it.
Customizable Prefix. Make it easy to run commands with Fun Rocket by setting the bots prefix to whatever you want.
Fun Commands. Allows your server members and community to stay entertained with commands like meme, rate, and more!
Image Commands. With this command, your server members can interact and be featured on the bot's image responses!
Economy Commands. Make money by working or robbing and get on top of your server's leaderboard.
Utility Commands. Search multiple sources with Fun Rocket ranging from Wikipedia, weather, Github, npm, and more!
Fun Rocket Commands:
My default prefix is >. Type >help for a list of commands. The prefix is changeable for your server by using the prefix command. Fun Rocket has new commands added frequently so check the help command for the most up-to-date commands.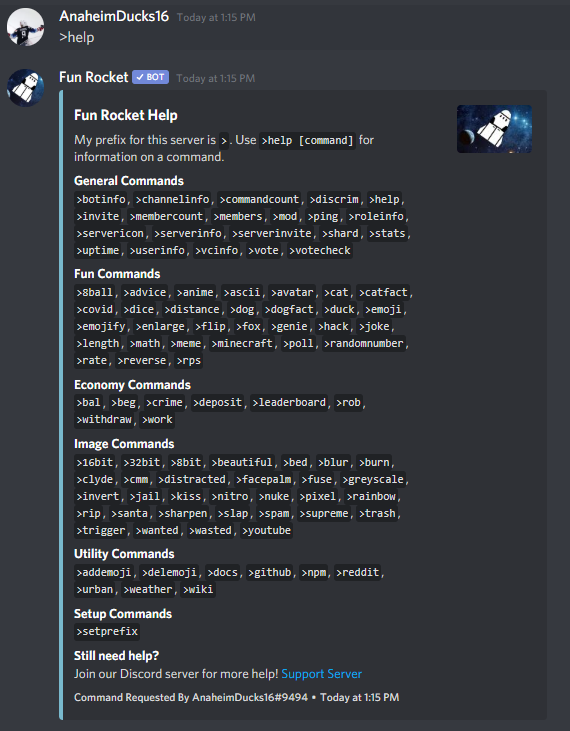 Have any concerns or questions?
We value your privacy, so if you have concerns or questions, please reach out to the developer by joining our support server:
Bot Developer
AnaheimDucks16#0001